Devotional pilgrimage to Glastonbury and SURROUNDING Areas
Remember Avalon
Retreat Experience
The medicine, beauty and the magick of these lands with all her living beings are ready to welcome you.
Book a fully guided land based retreat pilgrim through the dragon line of the rose.
About the Sacred Isle
From the Druidic heritage of these lands to the Gnostic presence of the ancient mystery schools, from the Faery beings to the Knights of the Round Table, Merlin, the Lady of the Lake and the Glastonbury Zodiac there so many ways that these lands serve us in our remembrance and true embodiment.

With the planetary energy lines that weave through the hills and the waters of Avalon, the energetic field here reaches vastly through the history of our beautiful planet earth and beyond.

The multidimensional field here is fully alive and it's easy to tap into the magic for us to remember our true multidimensional selves in blessed recognition of the oneness of creation.
On our Remember Avalon Retreats we travel along the sacred sites of these lands in devotion, ceremony and prayer with the true stories of the past which I share to guide us into presence. Sound as the fabric of creation is another essential element of our retreats that we use to connect through time and space. When we remember our true past as a planetary collective we also find our true place within the whole. These are some of the blessings that our journeys on the Isle of Avalon have to offer.
Visit and remember The Living myth of Avalon!
Glastonbury also known as the Isle of Avalon has been a site of healing and pilgrimage for thousands of years.
Guided Tour

15 min planning calls

Sacred Site Visits

Soul Pilgrimage

Ceremony Experience

Unique Local Sacred Sites

Personalised Programs

Land based Wisdom and Star Lore
Some of our Favourite Places
Chalice Well Peace garden
Avebury Stone Circle and Dragon Line site!
the Dragon Egg Stone
Individually tailored Tours
My approach is to serve my clients in the best ways possible for the evolution of their highest potential and wellbeing. Our connections to these lands, where we are at in our lives, what is present and what is ready to be released. are so variable. Therefore all of these retreats are individually tailored.

journey to Several power spots and Celtic Sacred sites
The White Spring, the Chalice Well, the Tor, the Oracle Stone on the Tor, the Glastonbury Abbey, St. Margaret's Chapel, Wearyall Hill, Bridie's Mound and many others in the close surroundings. Other sites that can be visited and explored are Wells Cathedral, Avebury, Stonehenge, St. Nectans Glen and Merlin's Cave in Cornwall, Stanton drew Stone Circle.
personalised Ceremonial work in harmony with the land
Ceremonies and sound experience offered in coherence and respect of the land at each site, if needed for transformational journeying, healing and remembrance of past incarnations.
About your guide:
Shamir
I have been honoured by the ancestors and spirits of these lands to be a gatekeeper, translator of energies, activator and weaver of consciousness through the sites here in this blessed journey of embodied awakening we all are in together.
I recommend you to get in touch with me and schedule a free 15-minute call to align intentions, discuss and clarify details. I am looking forward to hearing from you.
With much love and blessings,

Shamir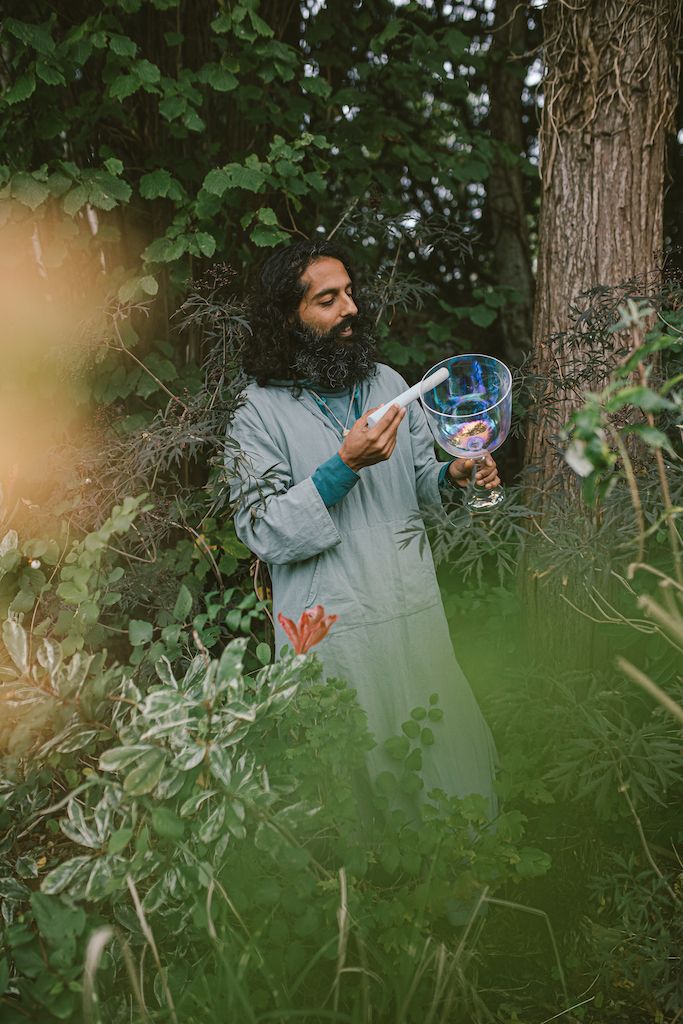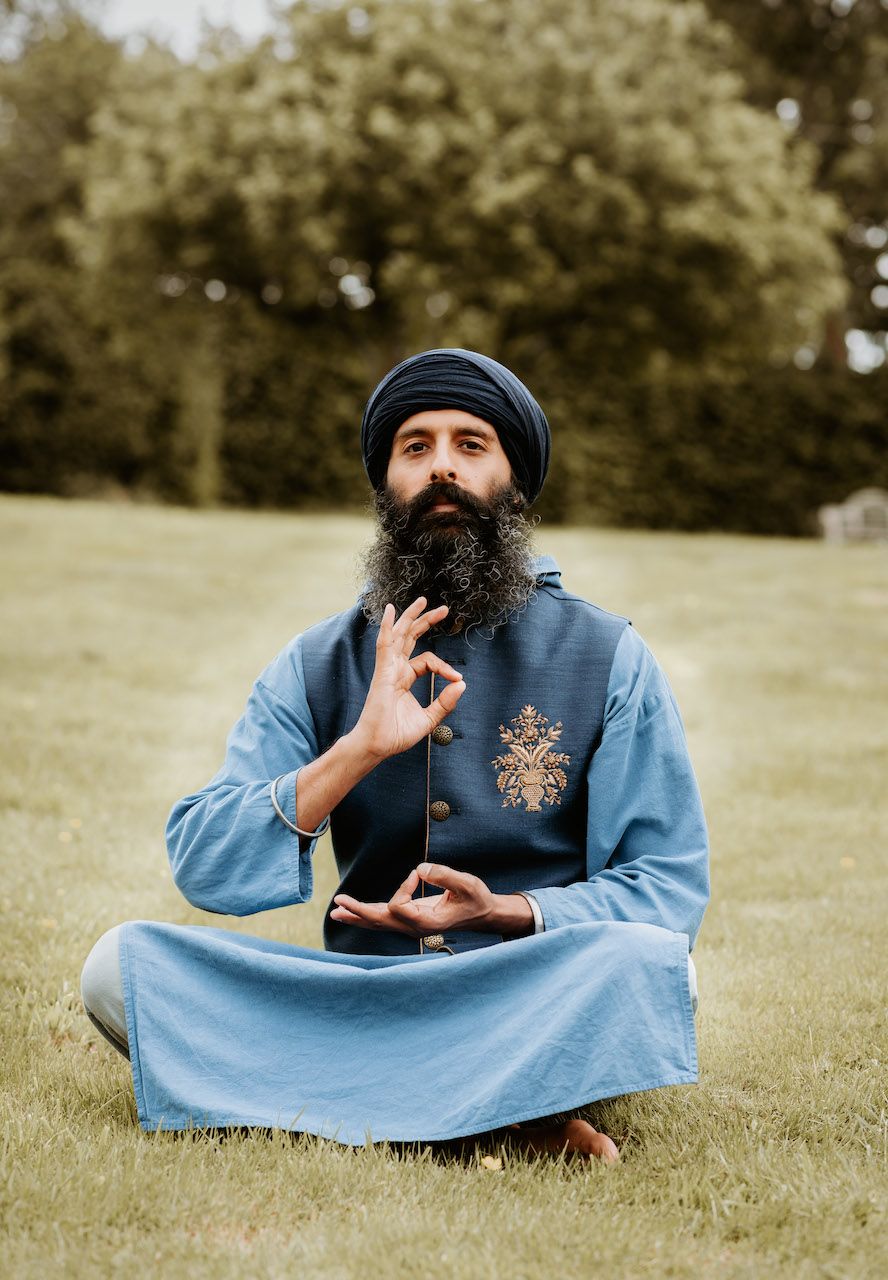 Your Journey
#remember| #inspire | #transform|
"Despite having been to Glastonbury many times before, only the journey with Shamir truly opened me up to the magical realm of Avalon. His knowledge and his ways of sharing it are inspiring and bring the wounds of ignorance into wholeness with patience and love. The tour is revealing of the hidden Avalon, but Shamir's presence is revealing of your own true self. I can truly recommend a weekend with this musical master and guide of souls in deep remembrance on the Isle of Avalon.."
Tamiris Loureiro, Brazil/UK
"
I really appreciated getting to be on the Remember Avalon sacred sites tour with Shamir in Glastonbury. He kept the energy and flow of the day moving beautifully, was extremely knowledgeable about the history and magic, and supported me and my friends with sacred sound and water blessings at the wells and springs. I felt deeply held by a local expert guide. He is very kind and down to earth, very fun to be with. Thank you, so grateful"
Rena, USA
"My Glastonbury pilgrimage with Shamir was a really special journey inside and out for me. To be able to walk the footsteps of such sacred lands with a really special guide was truly magical. Shamir held space and ceremony for me so beautifully at each place we visited and gave lots of wisdom and knowledge of the lands as we walked. I'm so happy this was my introduction to Avalon and couldn't have picked a better soul to guide me. I still think of this journey often and the photos I have from this experience are also really special to me. I highly recommend experiencing your own pilgrimage of Glastonbury with Shamir, a once in a lifetime experience.
Emma , UK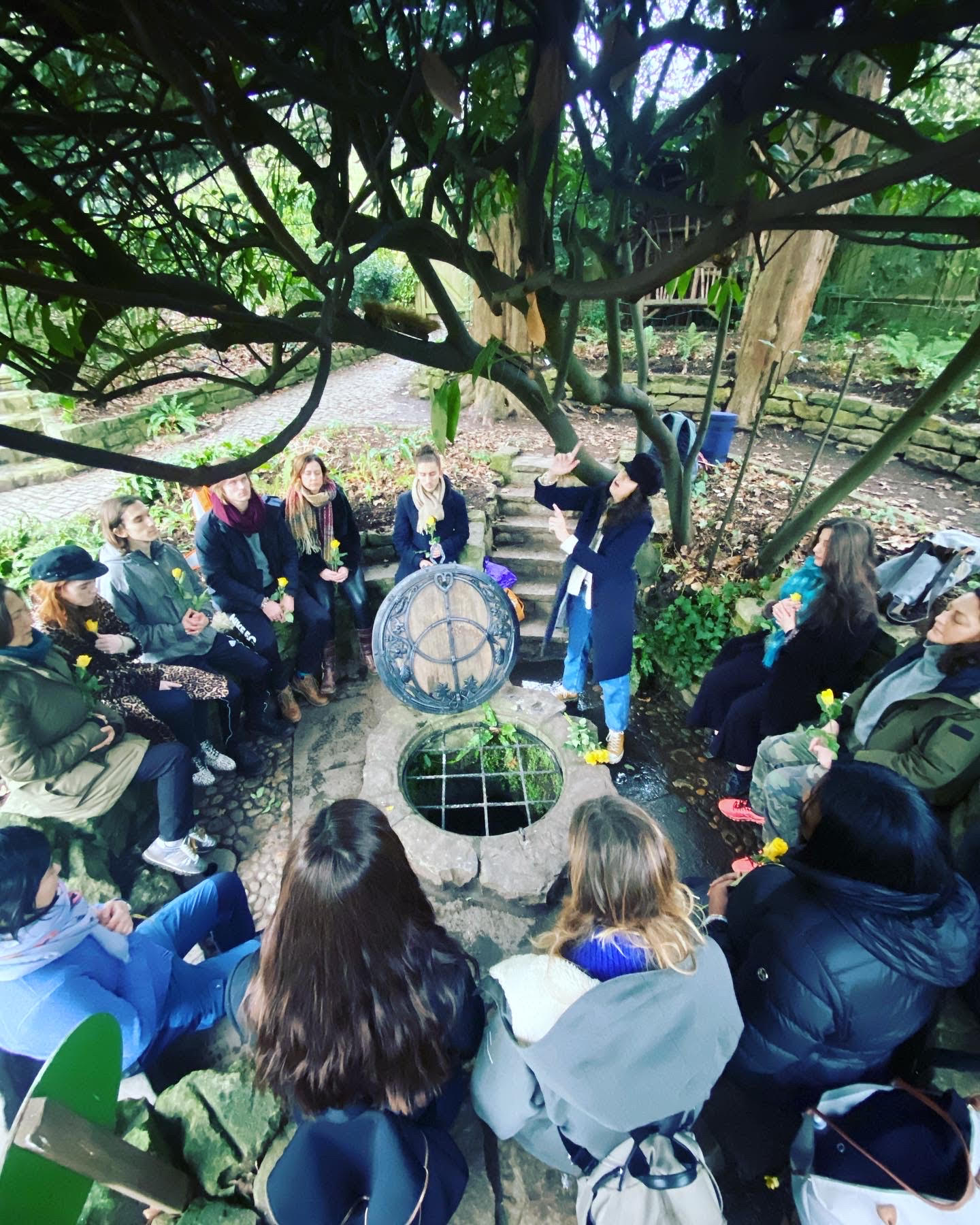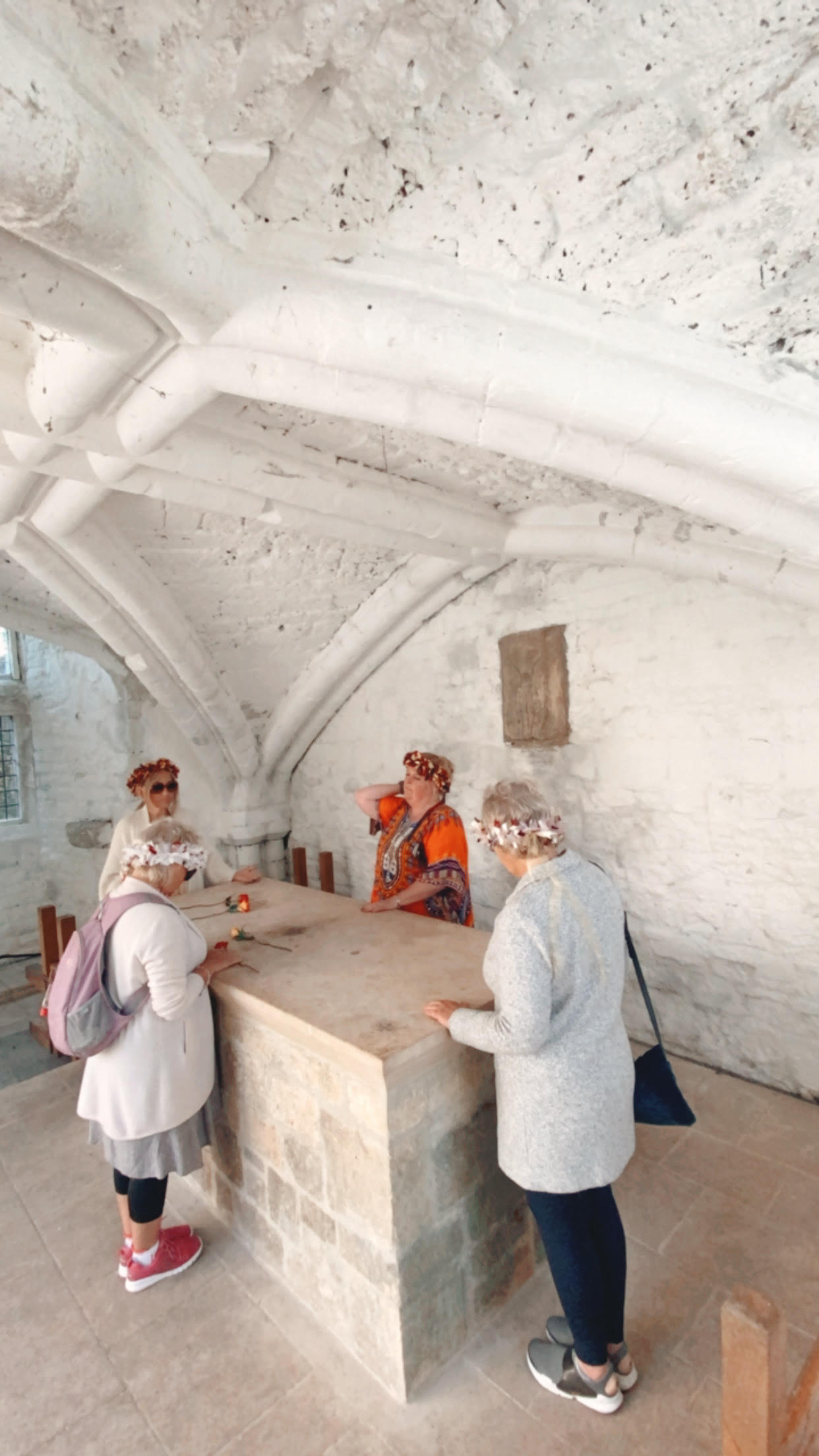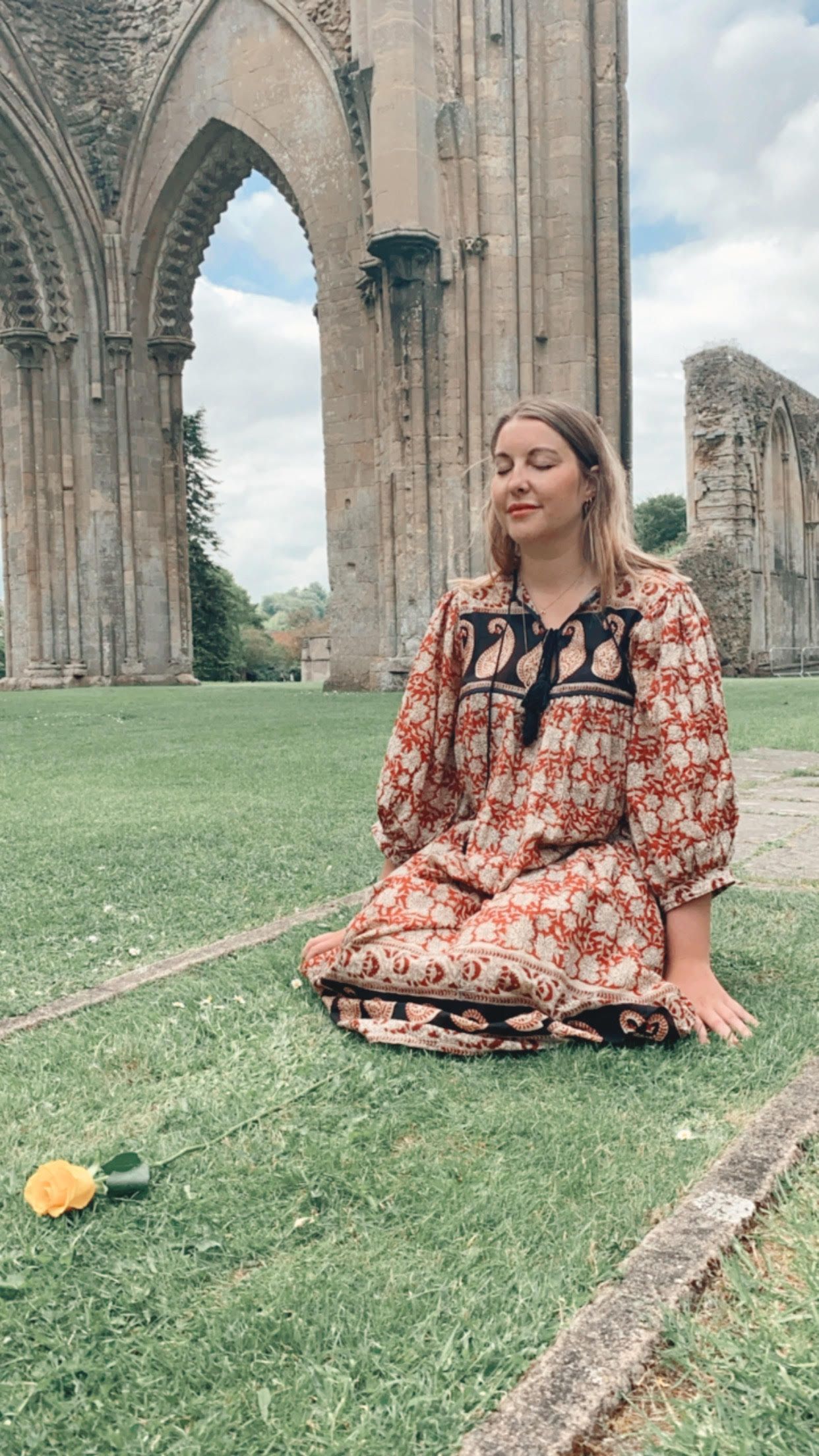 "To be able to walk the footsteps of such sacred lands with a really special guide was truly magical"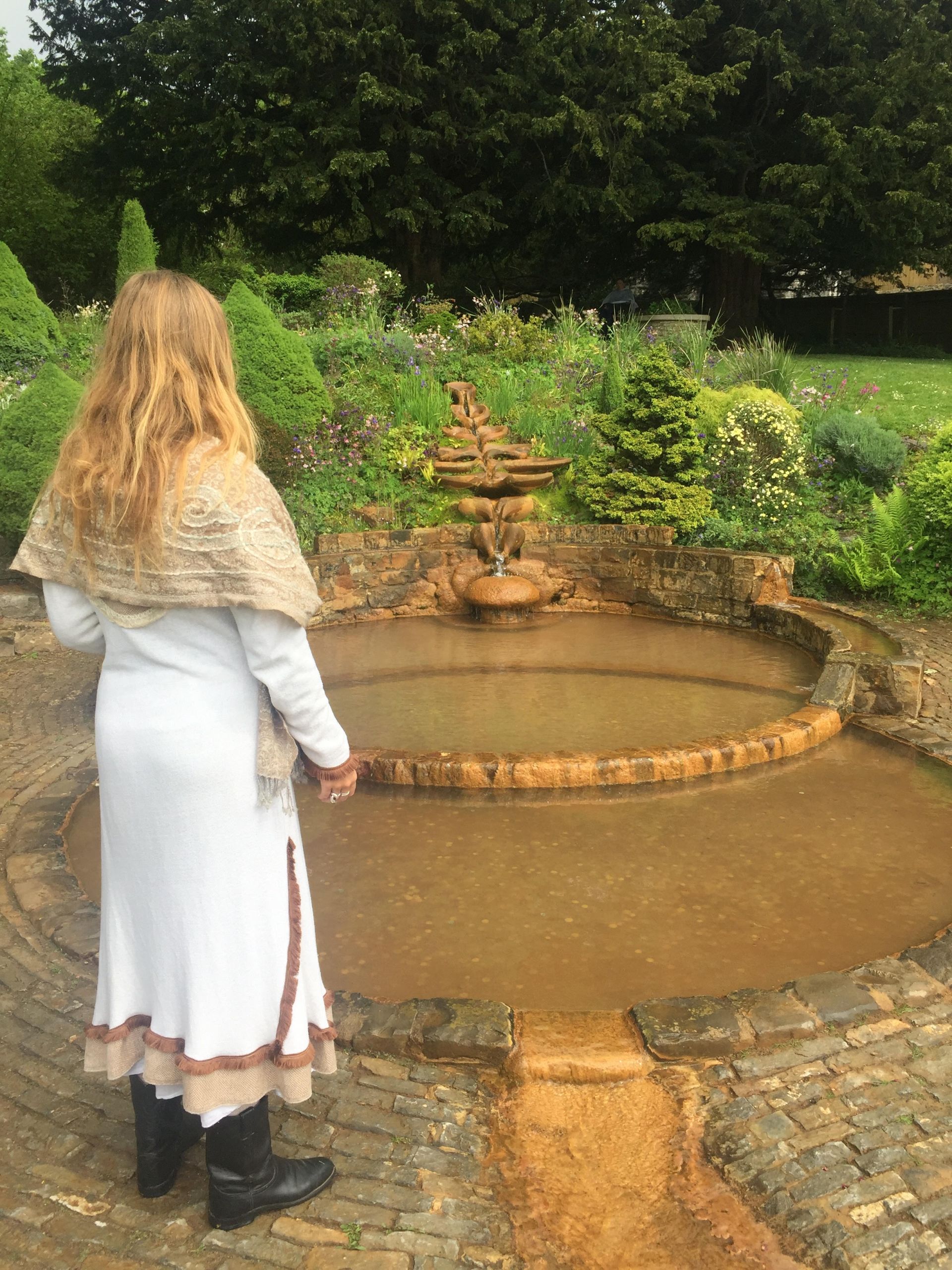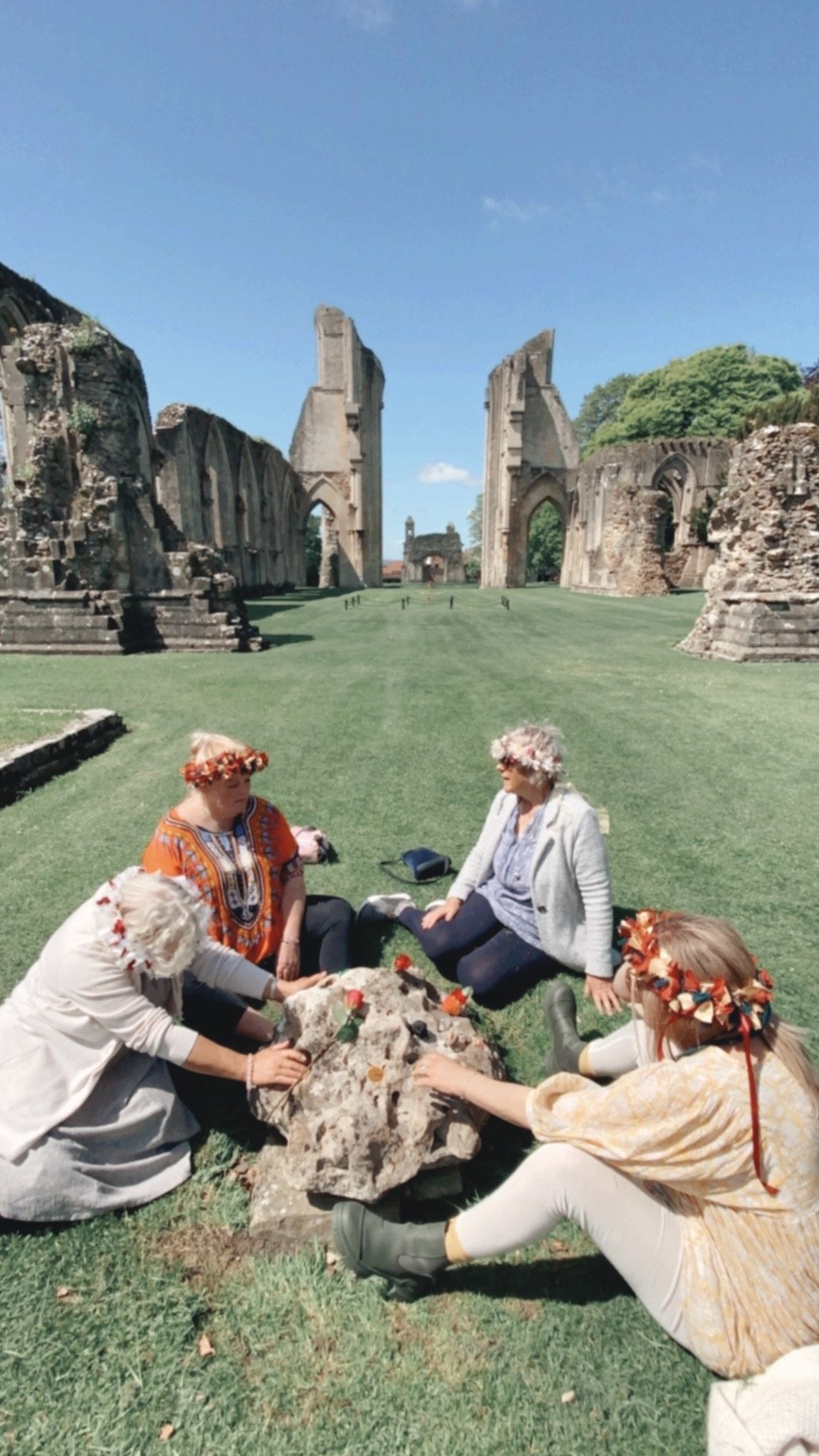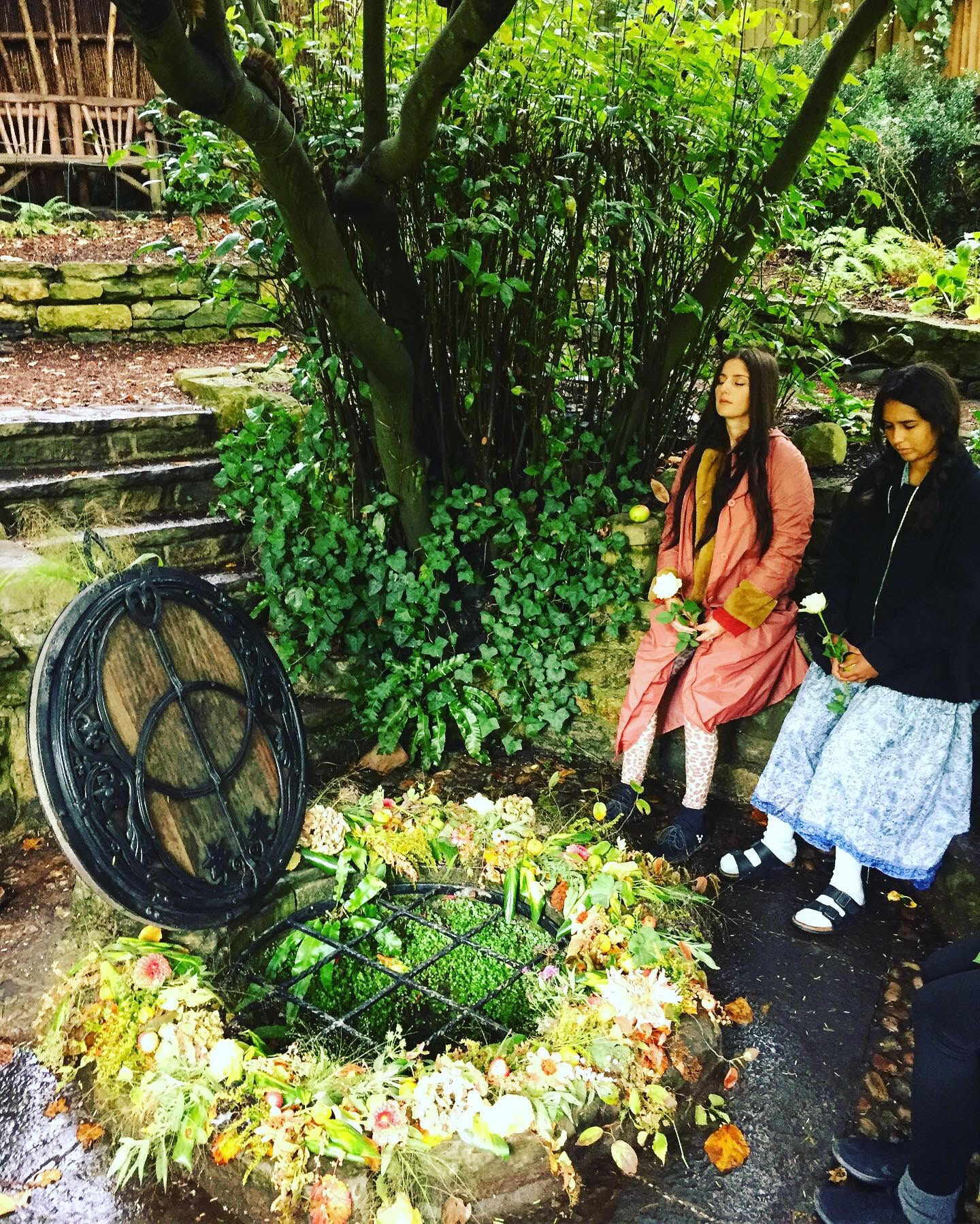 If you are interested in a journey with Shamir in Avalon please fill in this form and he will get back to you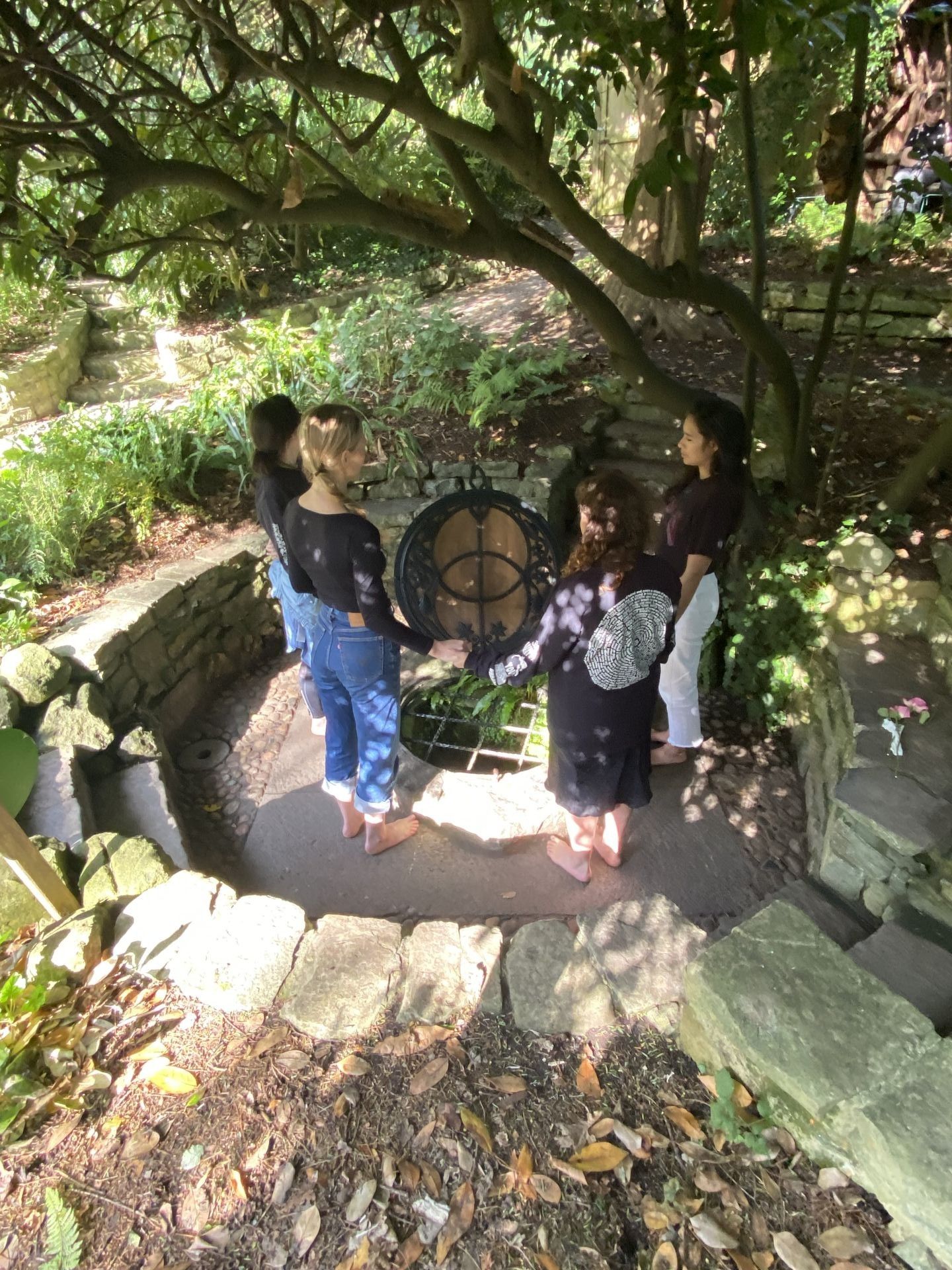 Created with